Specializing in 3D for all types of projects at no extra cost.
BRING YOUR IDEAS TO LIFE BEFORE CONSTRUCTION!
In this industry, 3D is an extra service available to you from most design firms. We provide this at no extra charge. Let's be honest, we all expect 3D in this day and age and this tool ensures all those custom details are not only functional but, are also constructible.
Purchase Customizable Home plans!
All designs can be customized to your liking and ready for permit submission to your local building department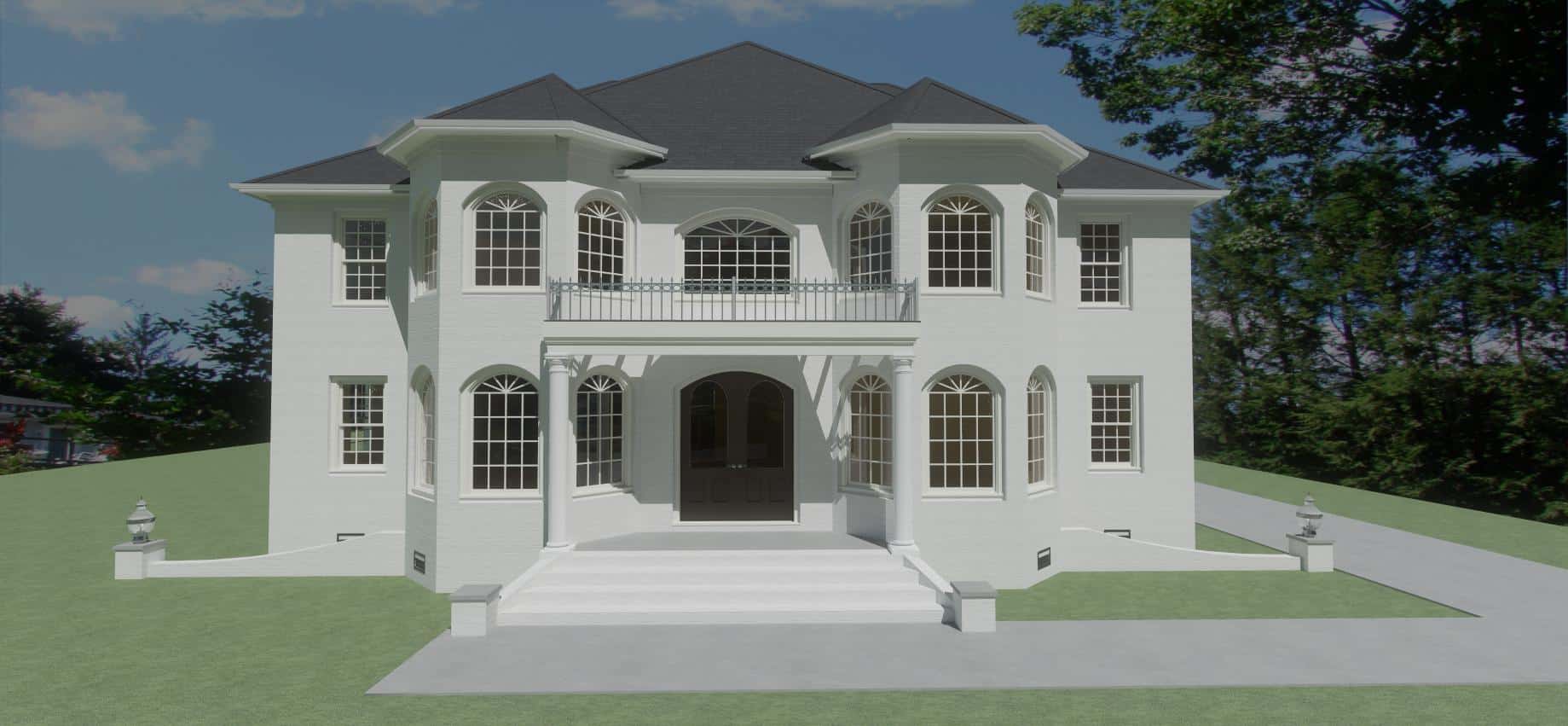 The Tran
The Carter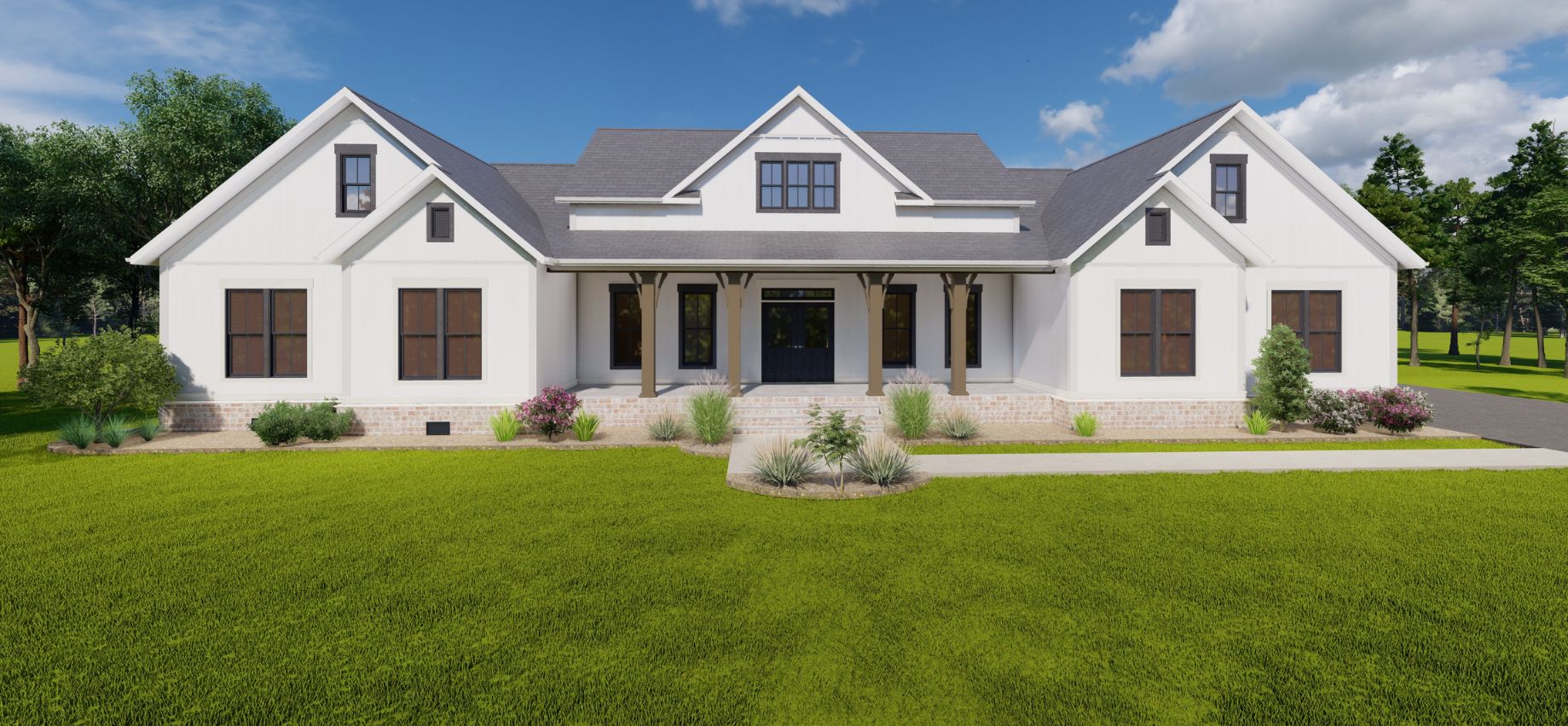 The Farmhouse
Some Customers Who've Seen Their Dreams Come True
Tracey Anderson
April 26, 2023
I used Ric Howe to draw my plans for my family room. Ric is always available and accommodating with all of my changes. Ric is a great guy and does a wonderful job! I would definitely recommend him!!
denny waldrop
April 22, 2023
Our experience with RH Designs was outstanding. Rick worked with us for over a year until we finally had the design we wanted and could afford. He offered ideas along the way in regard to the flow of the addition and also cost savings ideas. He was so patient with us. I highly recommend RH Designs for any of your design needs.
Ryan Misero
February 18, 2023
Ric did a great job! He was responsive, flexible, professional, and thorough. I highly recommend him for your job small or large. I will use him again for more projects soon.
Darren Grimes
February 1, 2023
I work for a custom builder in the Richmond area and Ric creates a lot of the house plans that we build. He is excellent at working with customers to make their dreams a reality on paper. He has shown an ability to work very quickly and efficiently even with the most challenging customers I've sent him. I highly recommend his services.
JEFF Tortorea
December 5, 2022
RH Designs is an integral part of my Design-Build firm. I've had the pleasure of working with Ric since 2016. I discovered him when the architect I had working for me in-house resigned leaving me with several projects in various stages of completion. He connected with my team virtually, prioritized which files were in greatest need of help, and cleaned up the mess in a professional and timely fashion. There is a tendency for designers and architects to draw things that cannot or should not be built. Ric's experiences in the field working on renovations and new builds affords him the insight and credibility to know how and when things should be constructed. His plans are clear and concise and have literally never been rejected by any building department to which I've applied for a permit. I believe Ric's greatest strength is his ability to model new builds and renovations in t 3d using Chief Architect software. It's an AutoCAD-based application that uses cutting-edge technology and powerful rendering algorithms to generate mind-blowing photo-realistic images that are incredibly accurate to what the completed project will look like. If you've read this far, you probably realize that I'm a big fan of Ric's. He is a valuable member of my team and we collaborate on 6 to 8 projects a year. He works well with my Interior Designer and members of my operations/production crew. If you're a homeowner looking for help with a renovation or new build, or a contractor of builder looking for some help with architectural or interior design, I strongly recommend you give him a chance. You will not be disappointed.
Janice Frederick
December 1, 2022
Ric is great to work with and had great followup on my project! He is very fast and efficient. I would happily work with him again if I ever need a design and I strongly recommend him.
Jessica Strange
October 6, 2022
Ric is fantastic at what he does!! Small project or big he always delivers. He also is amazing at maximizing space (some of us really love our storage space). The 3D plans really helped me visualize the home, and I am very visual so that was a huge plus! If you need construction documents for permits he's your guy!!! I'd give him 10 stars if I could!!
Jessica Black
September 9, 2020
Great customer service and quality work!
Bringing 2 dimensional Drawings to life!
Drag the Slider to See the
Transformation of one of our exclusive projects!